Your are invited to the 2014 Winter Waters Celebration!
When: Friday, February 21 from 6:30-9:30pm
Where: Patsy Clark Mansion, 2208 W. 2nd Ave Spokane, WA
Click below for tickets and additional information!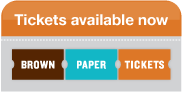 Our annual celebration of water will focus on modernizing the Columbia River Treaty to bring home salmon to the Spokane River and other ancestral spawning waters in our area.  D.R. Michel, executive director of Upper Columbia United Tribes will keynote the evening.  We'll also provide an update on Oil Trains and Coal Trains by Jace Bylenga, Sierra Club.The event will honor two WSU emeritus professors — Norman Whittlesey and Walter Butcher — for their historic contributions in water economics and ongoing scrutiny of costly federal and state irrigation projects proposed for our region.  Their academic integrity in service to the public has helped protect rivers, taxpayers, and ratepayers for decades.
The Center for Environmental Law & Policy (CELP) and The Upper Columbia River Group of the Sierra Club (UCR) look forward to hosting you at the Patsy Clark Mansion on February 21 for an evening of awards, appetizers, music and wine.  Tickets are $25, and proceeds will be used to support our river advocacy.